Exhibition Singapore 5-28 Nov 2022
Clémentine de Forton Gallery & Marina Design Works

Download the exhibition catalogue here

As part of the French Voilah! festival and with the participation of French Embassy, Clementine de Forton Gallery and Marina Design Works are happy to showcase a retrospective of exclusive recent artworks by Nicolas Lefeuvre in Singapore from 5 to 28 November.
At the cross roads between Asia and Europe, the paintings of Nicolas is a dialogue between these 2 continents.
His universe is a contemplative world of thoughts, floating dreams, imaginary. It also is a universe of lux inspired by many years as a creative director for Chanel Asia Pacific.
The usage of ink, golden powder, Japanese paper are inseparable from Asia where he lived for 15 years.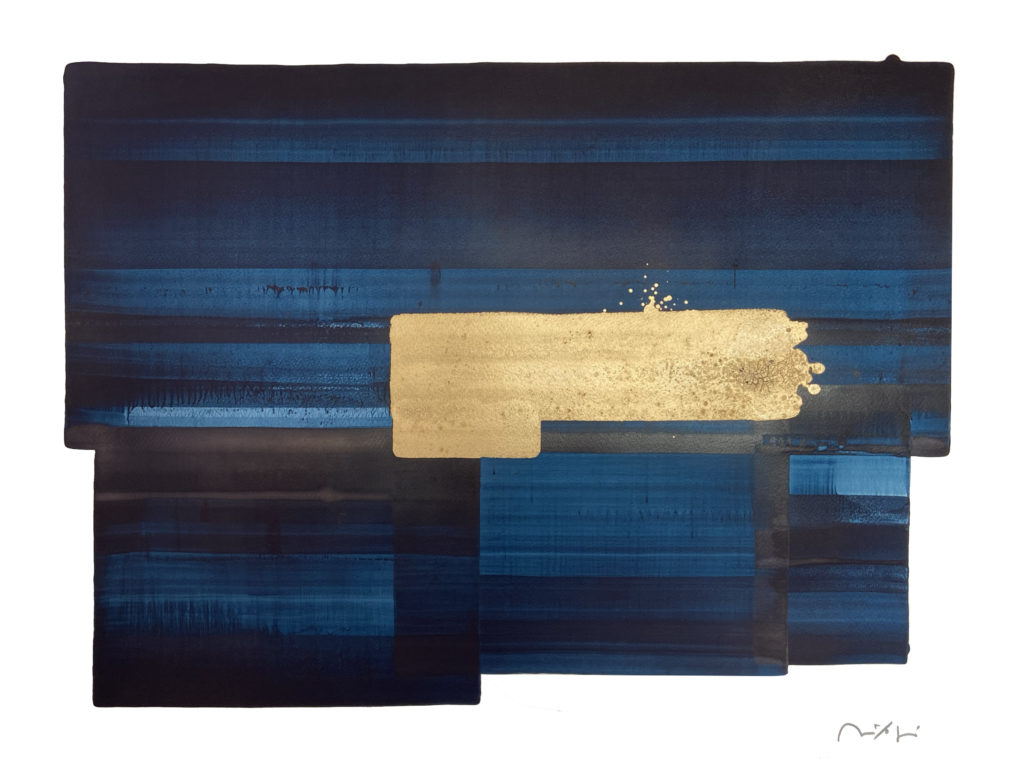 Date of the Exhibition:
5 NOV – 28 NOV / 11AM – 7PM Thursdays to Sundays (closed Mondays, Tuesdays, Wednesdays from 8 NOV)
Location:
63 Spottiswoode Park Road, Singapore 088651
Events:
5 NOV  6PM– 8PM: Private Opening by invitation only.
7 NOV / 6PM – 8PM: Nicolas Lefeuvre by Marie-Diane Meissirel, a painter viewed by a writer. Followed by a Q&A with Marie Diane. Public event.
10 NOV 6PM-8PM: "From Me to You" Nicolas Lefeuvre in live from Lisboa from the gallery. Q&A with Nicolas. Public event.
14 NOV 6PM-7PM: Gold & Blue evening. 'Guest of Honor' Olivier Burlot.
Do not hesitate to  Contact us for private tours.
Clementine de Forton (clementinedeforton@gmail.com) x Marina Calinaud (Marina.calinaud@gmail.com)